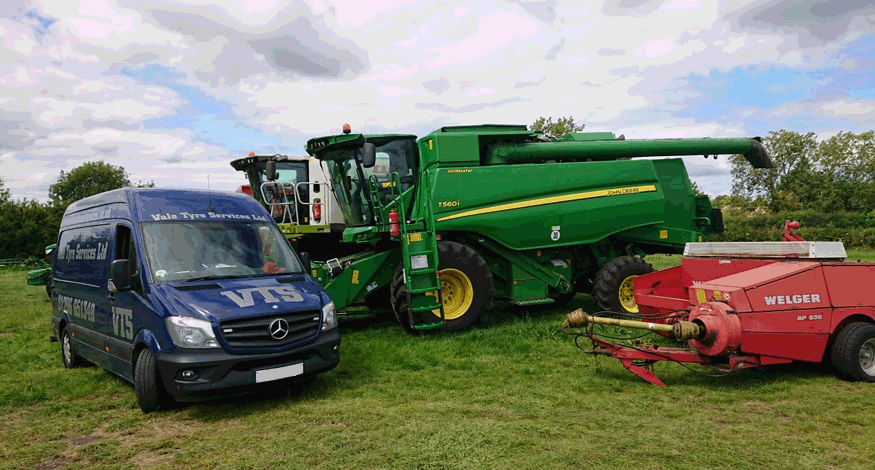 Welcome to Vale Tyre Agricultural & Plant Services
At Vale Tyre Services we know your equipment is what keeps you going, and what keeps you going brings in the revenue.
We can offer for you 24/7 call out service for making sure you are moving and working, combined with tyre management to ensure you keep going. We can offer preventative maintenance options as well.
We offer our Agricultural and Plant customers a fast an effective to repair or replace any tyre large or small.
With our multipurpose vans and our 4 x 4 vehicle we can respond to most tyre problems either on building sites, across a field or landfill.
We can supply most brands required, and out trained tyre technicians will repair or fit anything from an wheelbarrow to an earthmover.
We are a main dealer of a variety major manufactures.